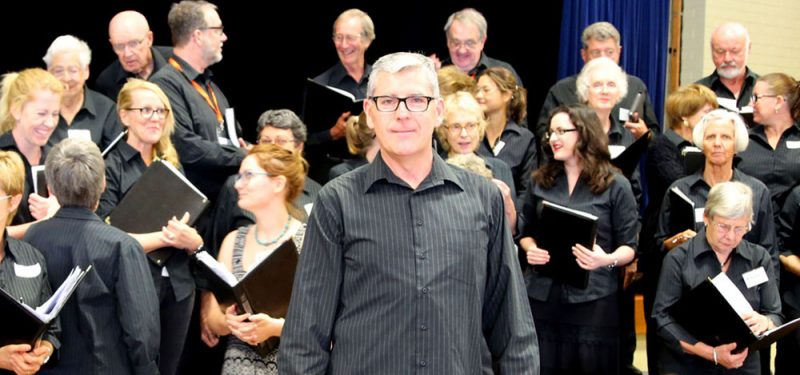 When we sing… is a feature length documentary exploring Zoltán Kodály's revolutionary approach to unlocking musicality in teachers and their students, choir leaders and choristers through the work of world renowned Australian educator Dr James Cuskelly.
When we sing… is now available on iTunes in Australia, New Zealand and the UK.
https://itunes.apple.com/au/movie/when-we-sing/id1380056180
Trailer – When we sing… from FCP on Vimeo.
---
What our audience is saying about When we sing…
"Just went to the premiere of this beautiful film, "When We Sing". The film, directed by Julie Romaniuk, is a feature length documentary about Dr James Cuskelly, an infectious and inspiring musician and teacher. The film is more than just a documentary about music and music education; it's about connection with others, inclusivity and the sharing of something so beautiful – our very selves – through singing.
I cried when I heard James talking about the importance of inclusivity and giving attention to little children. The film is about feeling and hearing the music internally. It's about expression and the ability to move people. The film is very moving… Now to find cinemas who will take the risk to show this authentic, lovely, heart-warming Australian film."
Elisabeth Viggers, Melbourne
—
"I was captivated throughout, and for a person with zero ear for music, that's something!  The topic is great, and the execution of it, terrific.  I loved the enthusiasm and joy of James Cuskelly who carried me through the story's thread with sheer delight.  And the teachers you focussed on all had such varying stories, and were a great support to James' story.  And the students, the children, and the singing!  And the philosophy of Zoltan Kodaly seems so logical – why isn't everyone teaching this way???"
Susie Nathan, Melbourne
—
"…you have captured such a rare thing – inspiring teaching in action and the transformative effect dedicated teaching can have on students of all ages. Your film shows that good teaching is grounded by a lineage of inspiring teachers realising that you are a lifelong learner and that teaching is a reciprocal relationship between you and your students. This film makes me want to be a better teacher, to continue to build community and share my passion with art and encourage others to pursue their artistic passions. An epic undertaking."
Dr Catherine Bell, Australian Catholic University, Melbourne
—
Running time 98 minutes. In English and available with Hungarian subtitles.
Infrequent coarse language
FOLLOW US ON FACEBOOK